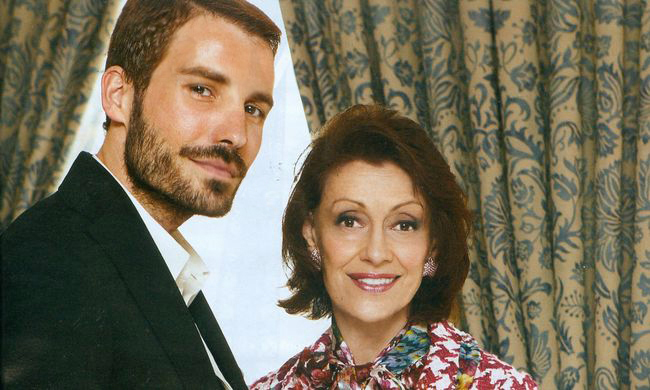 How it all started: In 2005 Dukas accepted a proposal from 'Estee Lauder Hellas' to create a unique accessory to reinforce the Fight Against Breast Cancer and raise money for the Association of Women with Breast Cancer 'Alma Zois'. That was the first time that Estee Lauder started cooperating with a Greek designer. In 2018 Dukas completed 13 consecutive years designing the 'Pink Ribbon' bracelet. #bcacampaign (Picture: Evelyn H. Lauder & Dukas at Estee Lauder Companies, NYC)
The last 10 years Estee Lauder Companies co-orperates with DUKAS for the support of Breast Cancer Awareness Campaign. This year the new, collectible Pink Ribbon bracelet is made of silk satin fabric to skin colour with metal rose-gold 24K, which has upon it the pink bow in three-dimensions with engraved detail "10th". Eleni Menegaki starring again to this campaign without profit. The target of this campaign is to collect money for the Nationwide Women Club with Breast Cancer "Alma Zois".
For the 9th year DUKAS collaborates with Estee Lauder to celebrate the Breast Cancer Awarness Campaign. The Greek designer inspired by the campaign's symbol, which is the famous Pink Ribbon, created three bracelets made out of organic leather. They come in three colors, baby pink and soft grey for women and black for men.